2019 MSNE Autocross Series Sponsors
SFJ Performance - $20 off alignment, by appt only
Town Porsche - 20% off parts (PM MSNE Staff for Contact Info and secret handshake!)
Fukkit Clothing - 10% off w code
Stable Energies - 10% off
Inertia Labs - 10% off suspension services, new parts dependent
AZP Installs - Kenilworth, NJ

10% discount on all labor
10% on maintenance items (30/60/90k, timing belts parts and labor)
20% off on alignments and corner balances
20% off on tire mounting and balancing

NineLivesRacing - 10% off w Promo Code (Must PM MSNE Staff for code)
NASA-NE - Single Event Promo Codes (Must PM MSNE Staff for code)
Tire Rack - simple, just use our link when ordering wheels, tires, brakes or suspension goodies (coming sooon)
More coming soon !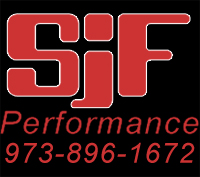 We are continuously working on expanding the number and range of associations to bring more benefits to our members in the form of high quality service and savings.